Chancellor
Chancellor's Office
Chancellor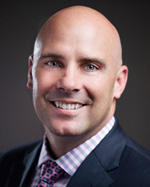 Ronald P. Gerhard is a seasoned educational administrative leader having served for over 20 years for California Community Colleges. In his current role as chancellor for Chabot-Las Positas Community College District he has provided strategic leadership that is student focused and has demonstrated his ability to bring stakeholders together to achieve organizational goals. Core to Mr. Gerhard's personal beliefs is the idea that by providing excellent educational opportunities for students they are enabled to enhance and strengthen their lives, as well as their families and society in general. It is from this belief that Mr. Gerhard finds his drive and passion to advance student learning, educational opportunities and success.
Mr. Gerhard's professional and leadership expertise includes financial management, enrollment management, governance, collective bargaining, board leadership, advocacy for student success, and accreditation. His recognized administrative expertise has also been called upon to assist other California Community Colleges, some faced with financial and organizational adversity, to transform into stronger institutions that increased access to educational opportunities and student success.
Prior to joining CLPCCD as Vice Chancellor for Business Services, and Vice President for Administrative Services at Chabot College, he previously served as the Vice Chancellor for Finance and Administration at both City College of San Francisco and Peralta Community College District, served as the Chief Business Officer at Compton Community College District, and held various positions at San Bernardino Community College District from 2001 to 2010.
In addition to serving at these institutions Mr. Gerhard remains active at a state level. He currently serves as a member of the State Chancellor's Office Advisory Workgroup on Fiscal Affairs; Community College League of California Chief Executive Officer's Student-Centered Funding Formula Taskforce; Association of Chief Business Officers Board of Directors; and the State's Student Attendance Accounting & Reporting (StAAR) Committee.
Mr. Gerhard also previously served as a former member of the State's Disabled Student Programs and Services Steering Committee, and has served on 11 Accrediting Commission for Community and Junior Colleges (ACCJC).
Mr. Gerhard earned a Master in Business Administration in finance and accounting from the University of California, Riverside and a Bachelor of Arts in accounting from the University of Redlands.
For questions or comments, please contact:


Kelly Costello
Executive Assistant to the Chancellor
kcostello@clpccd.org
Phone: (925) 485-5217

Maisha Jameson
Board Coordinator/Executive Assistant to the Chancellor
mjameson@clpccd.org
Phone: (925) 485-5207