Board Members
Board Members
Members of the Board
The Chabot-Las Positas Community College District is governed by a seven-member board of trustees which is responsible for all policy decisions. Board members are elected from trustee areas by the registered voters of nine communities: Castro Valley, Dublin, Hayward, Livermore, Pleasanton, San Leandro, San Lorenzo, Sunol and Union City.
For questions or comments about the Board of Trustees, please contact:
Maisha Jameson
Board Coordinator/Executive Assistant to the Chancellor
mjameson@clpccd.org
Phone: (925) 485-5207
Fax: (925) 485-5256
Current Board Members
Board President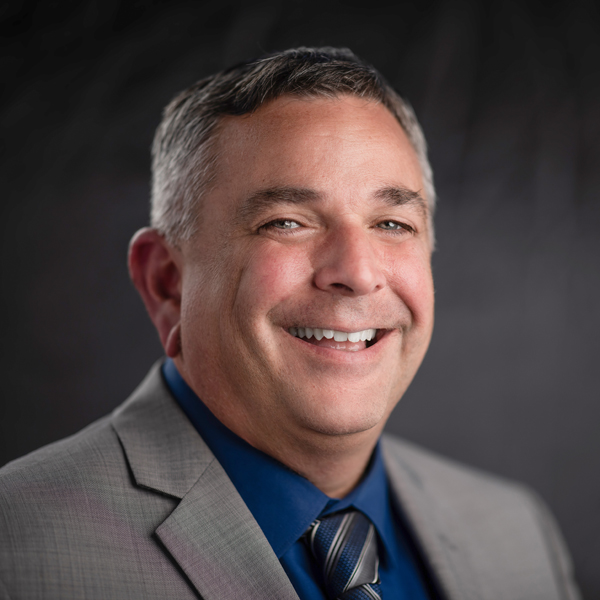 Mr. Tim Sbranti
Trustee Area 5
trusteeboard-area5@clpccd.org
(925) 858-5303
Mr. Sbranti was appointed to the Board in 2019 and represents Area 5, Dublin and Northeast Pleasanton.
An East Bay native with a unique background and experience in education, public service and athletics, Mr. Sbranti currently serves as the Director of Strategic Initiatives for the Innovation Tri-Valley Leadership Group (ITV) and Athletic Director at Dublin High School.
Dedicated to serving his community and state, Mr. Sbranti serves as co-chair of SupplyBank.org, a statewide non-profit organization active in all 58 counties, providing for unmet material needs of homeless and extremely low-income children and youth. Mr. Sbranti is currently the President of the Dublin Historical Society, is a Board Member for the Three Valleys Community Foundation and for City Serve of the Tri-Valley.
Mr. Sbranti served nearly 11 years on the Dublin City Council and was elected for three terms as Mayor of Dublin, California. Upon being termed out in 2014, he was appointed by Assembly Speaker John Perez as a founding board member for a new state agency - the California Collaborative for Educational Excellence (CCEE), where he was reappointed by Speaker Rendon in 2017 and is now CCEE's longest-serving board member and current Vice Chair. Mr. Sbranti also worked previously as the Deputy Chief of Staff and District Director for Congressman Eric Swalwell (CA-15), and is a Sports Broadcaster for Tri-Valley Community Television (TV30).
Mr. Sbranti is married to Stephanie; they have one daughter.
Board Secretary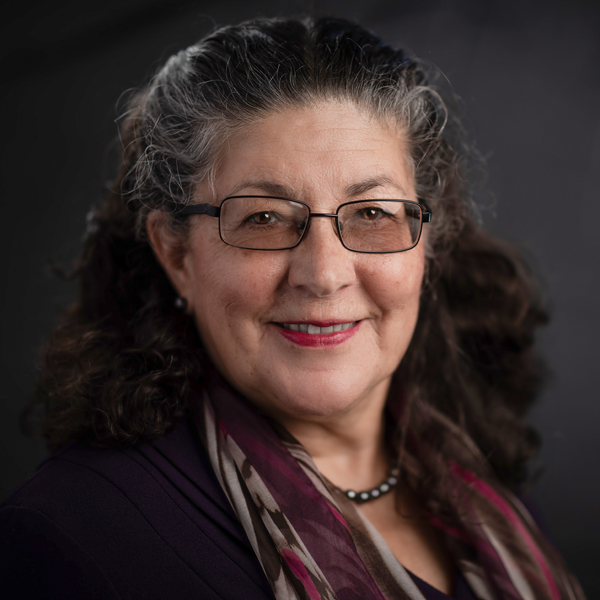 Ms. Maria L. Heredia
Trustee Area 4 Trustee
trusteeboard-area4@clpccd.org
(925) 485-5207
Ms. Maria L. Heredia was appointed in 2019 to the Chabot-Las Positas Board of Trustees Area 4 and represents Castro Valley, East San Lorenzo, Sunol, and areas of Pleasanton.
Ms. Heredia received her bachelor's degree in sociology and spanish from Holy Names University (Oakland, CA) and her master's degree in school and career counseling from San Francisco State University.
Ms. Heredia has four decades of public school experience, including 10 years at the high school level and 30 years at community colleges. She has previously been employed at Merritt, Laney, Chabot and City College of San Francisco, where she served as a counselor/coordinator and department chair and managed a comprehensive and diverse counseling office. Throughout her career, Ms. Heredia has been elected to three terms as department chair and three terms as part of the academic senate, as well as received appointments to multiple key committees including curriculum, articulation, budget and planning. She has been a member of The Centro Legal, the La Raza Board in Oakland, a number of Southwest voter registration drives and many community and parent education associations.
Ms. Heredia is married to Tony Sanchez; they have three children.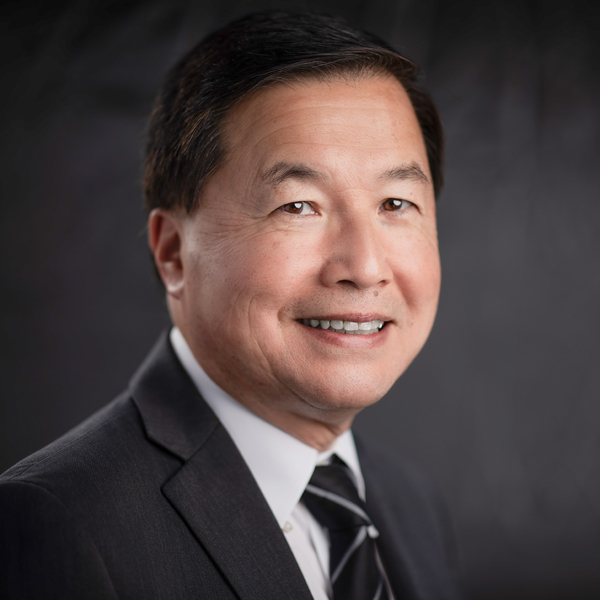 Dr. Hal G. Gin
Trustee Area 6
trusteeboard-area6@clpccd.org
(925) 485-5207
Dr. Gin has served on the Board since 2005, and represents Area 6, Northeast Hayward and West San Lorenzo. He has served as Board President for three terms.

Dr. Gin earned a doctorate in education from the University of San Francisco, a master's degree in public administration and a bachelor's degree in sociology and social services from California State University East Bay (Hayward, CA).
Dr. Gin has dedicated more than three decades as an educator and student affairs administrator at California State University East Bay.
Dr. Gin is involved in leadership positions on various community organizations including the Lions Club, Asian Business Alliance, Past Presiding President of the Chinese Consolidated Benevolent Association, Friends of Chabot College Foundation, Alameda County Board of Zoning Adjustments, and as Commissioner on the Alameda County Planning Commission.
Dr. Gin is married to Rose; they have two children and two grandchildren.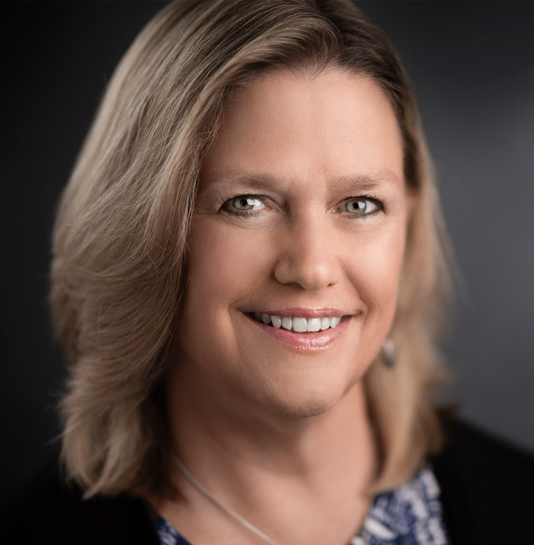 Ms. Linda Granger
Trustee Area 2
trusteeboard-area2@clpccd.org
(925) 485-5207
Ms. Granger was elected to the Board in 2018 and represents Area 2, San Leandro and portions of San Lorenzo.
Ms. Granger earned her masters degree in economics from California State University, Hayward; and her bachelor's degree in business administration from Boston College.
Ms. Granger is currently the Superintendent of the Eden Area Regional Occupational Program. She is a graduate of San Leandro High School and has spent the majority of her education career at San Leandro High School, as a teacher, site and district administrator.
Ms. Granger has been active in her community through various service organizations including San Leandro Kiwanis and Hayward Rotary.
Ms. Granger has one daughter.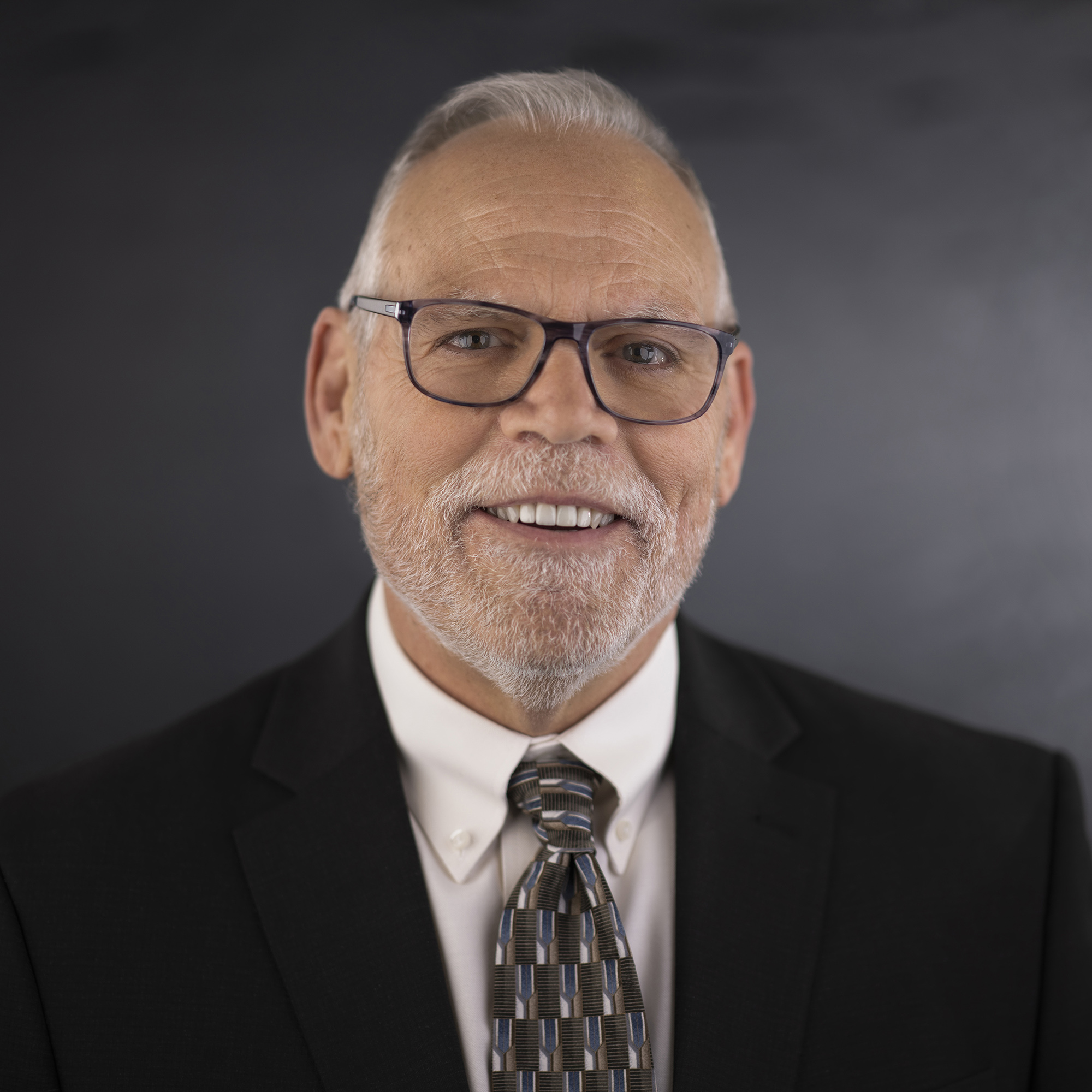 Steve Lanza
Trustee Area 7
trusteeboard-area7@clpccd.org
(925) 485-5207
Mr. Lanza was elected to the Board in 2022 and represents Area 7, Livermore, areas of East Dublin, and Southeast San Ramon.
Steve Lanza is principal of Tri-Valley Advising focused on creating and driving strategies along with executive coaching for small and mid-size companies. Prior to TVA, Steve spent his career in the Technology Sector with twenty years at the Vice President or above level. His functional responsibilities included global leadership across all business functions including General Management, Finance, Sales, Marketing, Operations and Organization Development with the last three years spent as an executive mentor building global organizations.

He spent twelve years leading operational and financial functions at Lam Research, a Fortune 300 corporation, delivering results through applying team focus, accountability and reaching global alignment while the company grew 400% to over $10B during this time. Steve has also spent twenty years as an adjunct professor teaching business courses primarily focused on strategy, entrepreneurship, and management for MBA programs along with business courses at Ohlone and Las Positas Colleges. He currently is teaching graduate level business strategy and project courses at the University of San Francisco and Golden Gate University.
In addition to his corporate work and his work in education, Steve has led the Tri-Valley's Leadership group, Innovation Tri-Valley, as chair of the board of directors for three years and as co-chair of ITV's Education and Workforce Development committee for two years. He is also currently Chair of the Las Positas College Foundation Board of Directors and on the Board of SPARC, a regional performing arts organization.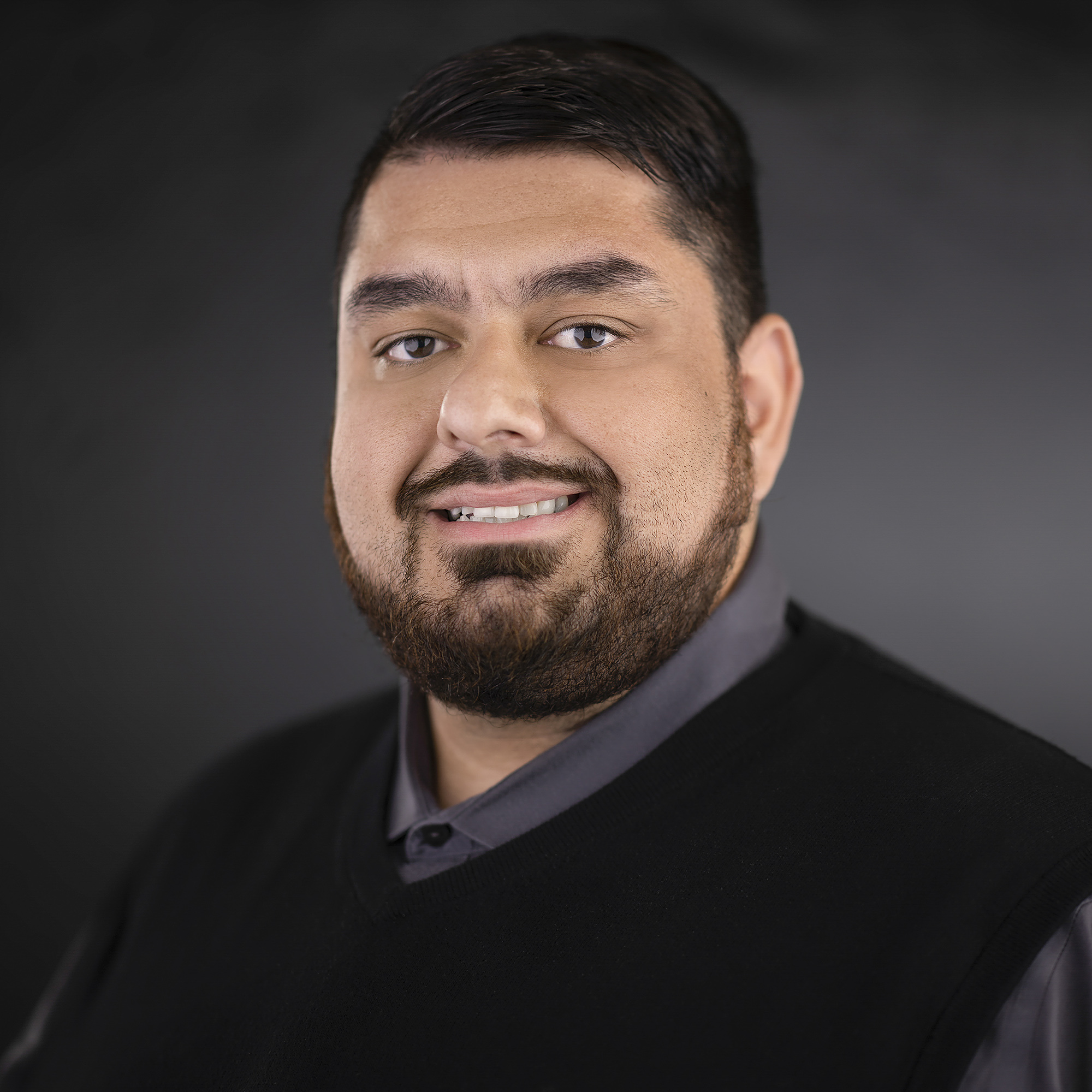 Mr. Harris Mojadedi
Trustee Area 3
trusteeboard-area3@clpccd.org
(925) 485-5207
Mr. Mojadedi was appointed to the Board in 2022. He represents Area 3, which encompasses Union City and South Hayward.
Harris Mojadedi earned his master's degree in leadership studies from Saint Mary's College of California. He earned his bachelor's degree in political science with a concentration in public policy from San Jose State University.
Mr. Mojadedi is currently a policy analyst at the University of California, Berkeley. His work as an analyst informs policies, projects, and programs in support of the student fee portfolio. As a staff member, he has also helped lead the university's diversity, equity, and inclusion initiatives. He is currently chair of UC Berkeley's Chancellor's Staff Advisory Committee.
Mr. Mojadedi has been an active member of his community through a number of leadership and advocacy roles. He recently served as chair of both the Union City Planning Commission and the Alameda County Human Relations Commission. As a member of the board of directors for the New Haven Schools Foundation, he helped secure funding in support of students from the New Haven Unified School District.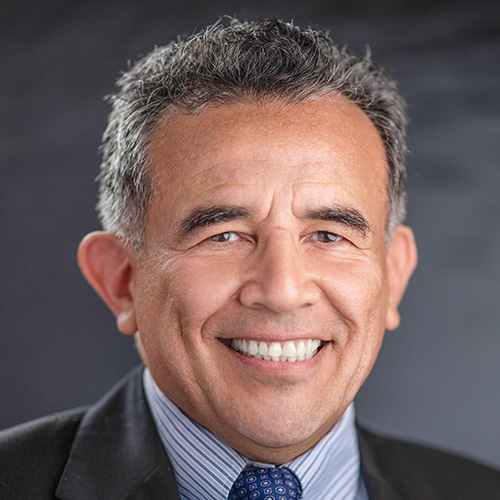 Dr. Luis Reynoso
Trustee Area 1
trusteeboard-area1@clpccd.org
(510) 274-1807
Dr. Reynoso was elected to the Board in 2020 and represents Area 1, Hayward.
Dr. Reynoso attended Chabot College before earning his Bachelor of Science degree in Computer Science, Masters of Science in Education, California Teaching Credential, and Administrative Credential from Cal State East Bay in Hayward, CA. He earned his Doctorate in Education from the University of San Francisco in San Francisco, CA. Dr. Reynoso's graduate research took him to Thailand, Myanmar, and Ecuador to complete his doctoral thesis on economic literacy in the dollarization of Ecuador.
Dr. Reynoso's public service career began in 2008 when he was elected to an at-large position on the Hayward Unified School Board. He was re-elected for 2012, 2016, and 2020.
His passion is to champion economic justice and fairness for the underserved through economic literacy. Dr. Reynoso enjoys using academic discourse and applied strategies to instruct adult learners in philosophy, ethics, and university business lectures for MBA and doctoral programs.
He is active in coaching and training disenfranchised communities for governmental advocacy, business ownership, and market derivatives investment training. In his spare time, he participates in chess tournaments and designs flight drones.
Student Trustees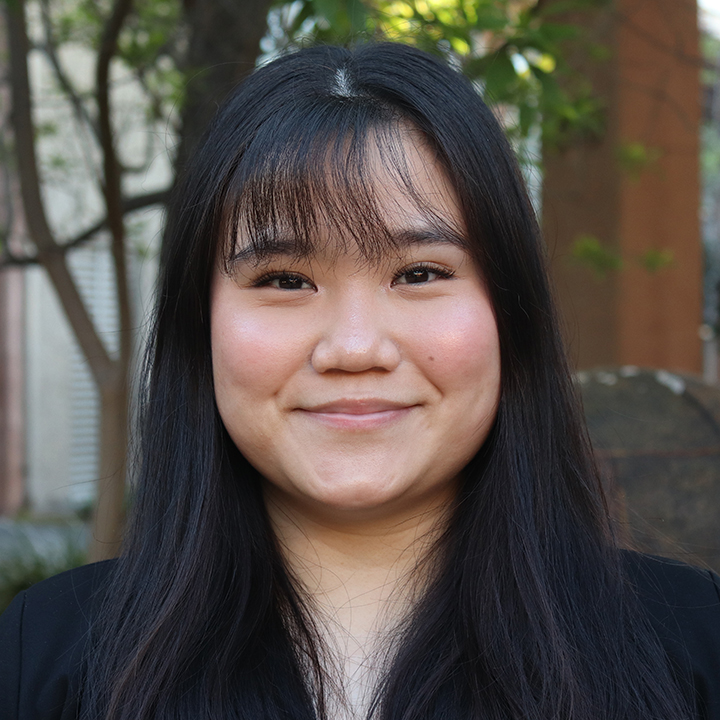 Ms. Walda Chen
Student Trustee, Chabot College
waldachen604@gmail.com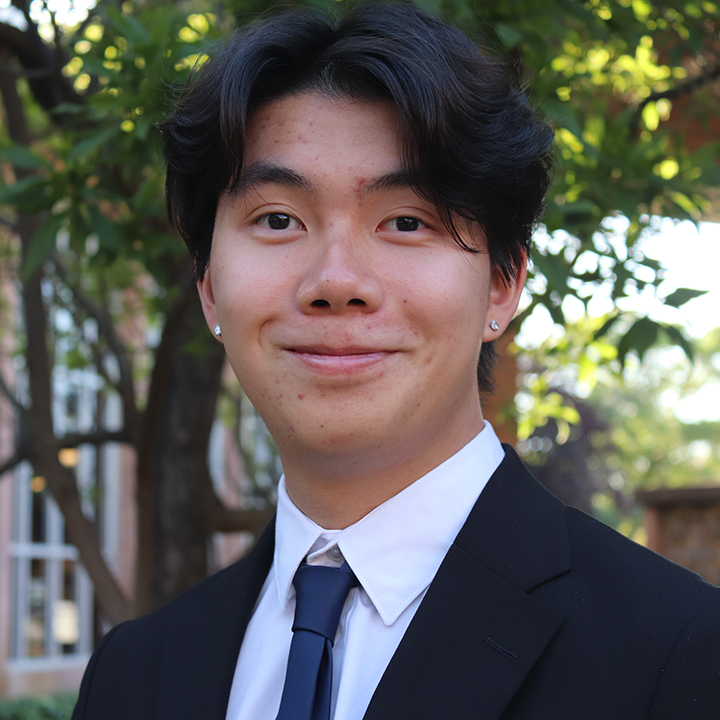 Mr. Omar Au
Student Trustee, Las Positas College
omarau@gmail.com